There has never been a more important time to use essential oils than right now.
Thousands of families are experiencing wellness through supporting their body's natural functions with 100% pure therapeutic grade essential oils. These same families are experiencing more energy, better health and an increased wellbeing.
There is no better time than now to experience the amazing benefits of being a Young Living essential oil user.
What can Young Living essential oils do for you?
support the body's natural immune defenses
purify and cleanse
relax and calm the body
encourage focus and concentration
support normal respiratory function
Plus, so much more!
You can easily get a wholesale discount of 24 %, simply by signing up for a Premium Starter Kit, which is Young Living's very best value. After signing up, you are not obligated to participate in an autoship or purchase anything ever again if you so choose. There are really no strings attached to this amazing membership.
We are sure you will not be disappointed in the products!
To ensure you receive 24 % discount, create a "member" account and enter the sponsor and enroller ID: 1450749
If you use the link at the bottom of this page, this information is already filled in.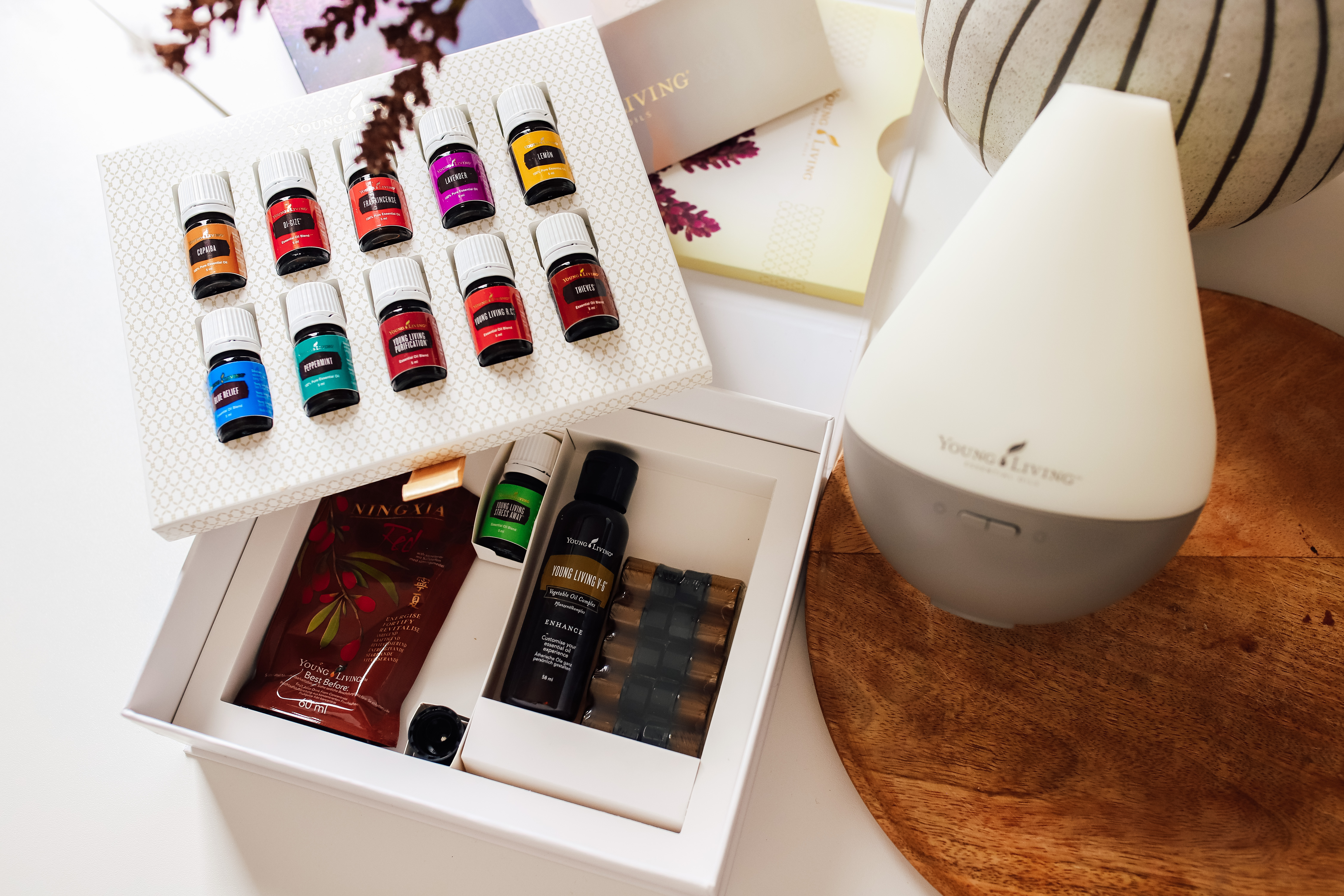 The Premium Starter Kit comes with…
• 5 single essential oils; Frankincense, Lemon, Lavender, Peppermint and Copaiba
• 6 blends; Di-Gize®, Purification®, Blue Relief®, R.C.®, Thieves® and Stress Away®
• 1 bottle of V-6 enhanced vegetable oil
• FREE Dewdrop diffuser for spreading these precious essential oils in the air for optimum health benefits
• Explanation about the essential oils from the Starterkit
• 1 NingXia Red® (super juice) sachet
• 10 small sample oil bottles, so you can share the oils with your friends
• Productguide
• Information about Young Living
All the products in the Premium Starter Kit with Dewdrop diffuser have a total value of €295
Save more then €100 !
With a member account your Premium Starter Kit will cost only €183,91 incl. Tax (excl. shipping €9,80), UK plug productcode 37345
A purchase of a Premium Starter Kit will give you the the most amazing value for the highest quality essential oils available on the market.